FEATURED PRODUCTS FROM MY SHOP
Experience Ada Zanditon Couture
Hi Deities - welcome to my website and online store! Thank you for visiting...
Word collars now in stock! https://www.adazanditon.com/collections/frontpage
For made to order please email me: adazanditonsales@gmail.com
Please email with any questions you have about custom orders, made to measure projects, press requests and collaborations etc
Please don't hesitate to contact me via email or through my social platforms Instagram: @adazanditoncouture or TikTok @goddessadazanditon
SOME listings are products that are available made to order rather than stock that is ready to send - it will be clearly stated in the product description - therefore when you order it is very important to email me with your measurements or I will not be able to start your order so make sure you get in touch please! Again that's adazanditonsales@gmail.com
I will be doing drops when I have batches of product that are ready to send which I will announce on Instagram and TikTok so please make sure you are following me on the accounts above for updates.
Ready to send stock and some exclusives are available via my stockists: Charmskool, FAB.London and My Holy Desire - Munich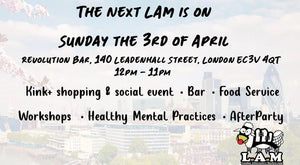 Le Boutique Bazaar
Le Boutique Bazaar is the original fetish pop up that introduced my brand Ada Zanditon Couture to the London scene - I'm almost always there whenever they do an event!
For updates and to book follow on Instagram:
https://www.instagram.com/leboutiquebazaar/
and on Facebook: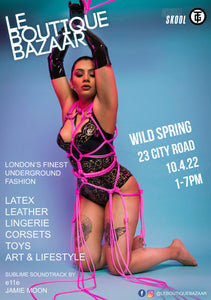 Colour Chart
There are 14 different colours of transparent PVC that I use to create my designs - availability varies depending on demand. Black is more opaque. I also use vegan leather in metallic colours which are stitched onto a base of clear PVC. Please browse and use the colour chart to inspire and when emailing me with your custom orders.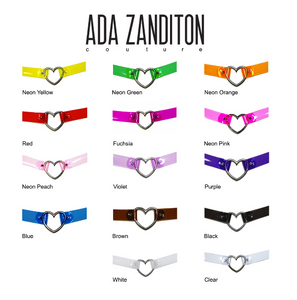 LGBTQIA+ / Black Lives Matter Links